Universal Flange Clamping Plate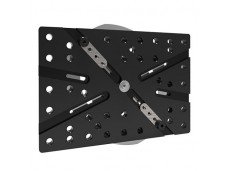 Brand:
BuildPro™
Product Code:
Universal Flange Clamping Plate
Availability:
In Stock
Price: RM0.00

Flange Plate
PRODUCT DESCRIPTION:
HOLD ASME / ANSI / DIN STANDARD FLANGES IN POSITION FOR FLANGE + PIPE JOINING!
REDUCE SET-UP TIME AND INCREASE WELD QUALITY FOR GREATER REPEATABILITY.
Hold, accurately locate, and securely clamp down standard flanges. Guide Blocks in the Flange Clamping Plate expand or contract symmetrically to accurately locate the flange for greater weld quality. The patent pending Flange Clamping Plate provides full welding clearance, and allows easy removal of the finished weldment..
Fits standard flanges with these specifications:
Hole circle diameter range: 76.2 mm – 465 mm
Number of bolt holes: 4, 8, 12, 16
| Part No. | Kit Includes | Dimension (mm) | Weight (kg) |
| --- | --- | --- | --- |
| T60430 | 1 pc. Universal Flange & Pipe Clamping Plate w/ 8 Locating Pins: 2 of each size - 26 mm, 22 mm, 18 mm, 14 mm; 2 pc. Part No. PT09KF Inserta Pliers. | 455 x 305 x 16 | 19.4 |
Model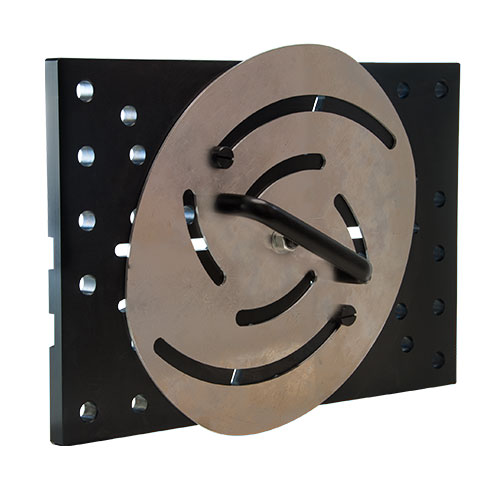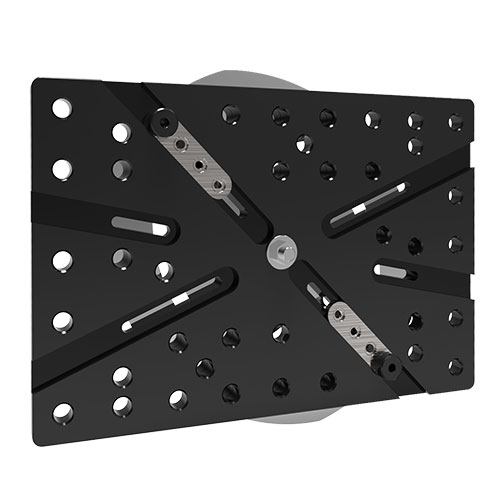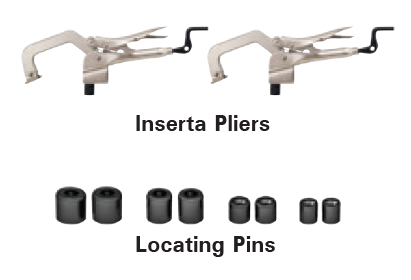 Application
Inserta Pliers (included) can be placed at any location on the plate.

Mount / elevate the Flange & Pipe Clamping Plate as required for adequate welding clearance. In this example, we've used Right Angle Brackets.

Load the flange & pipe, accurately position, and unload quickly for quality welds, maximum productivity, and repeatability.